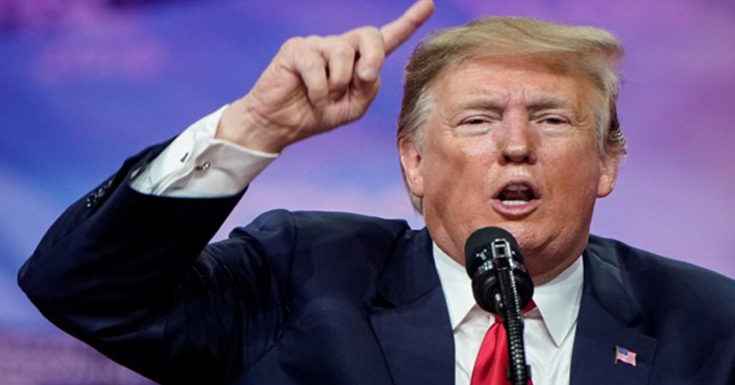 Ahead of the G-20 Summit in Japan, Donald Trump demanded from Prime Minister Narender Modi, the withdrawal of trade tariffs, calling them "unacceptable".
Trump and Modi are to hold a bilateral summit in Osaka in Friday. Trump Has passed several comments in his speeches on India's tariff barrier and has repeatedly claimed that India is a "tariff king". This month, India slapped higher duties on 28 US products after Washington took away the long-standing trade exemptions for India, provided under the Generalized System of Preferences, on June 1.
"I look forward to speaking with Prime Minister Modi about the fact that India, for years having put very high Tariffs against the United States, just recently increased the Tariffs even further. This is unacceptable and the Tariffs must be withdrawn!" President Trump tweeted.
Citing government sources, news agency Reuters said that India dismissed Trump's argument, stating the tariffs were not that high as compared to other developing nations.
Trump's tweet comes after US Secretary of State Mike Pompeo bid farewell to New Delhi after meeting with Modi. Pompeo had stated the countries were "friends who can help each other all around the world" and the existing differences were reflected "in the spirit of friendship".
While tariff barriers have been a disturbing point for the Trump administration. External Affairs Minister Subramanyam Jaishankar quoted Pompeo as saying that there has been significant disturbance, and both the sides need to go to the basics.
"My confidence is reaffirmed about our ability to address (the issues). I am reassured about the solidity of the relationship" he said.