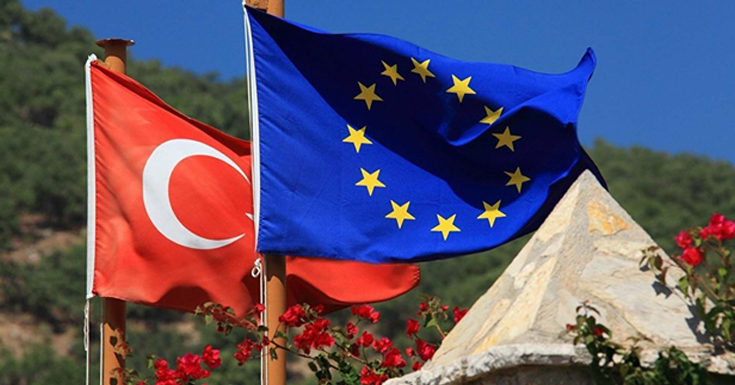 Numerous sanctions were approved by the European Union to mount pressure on Turkey in response to its gas drilling activities in the EU member state Cyprus's territorial waters, to which the country has exclusive economic rights.
Two Turkish vessels accompanied by warships are deployed on either side of the ethnically divided Cyprus for gas drilling.
A statement released by EU ministers said that keeping in mind Turkey's "continued and new illegal drilling activities," talks on air transport agreement are being suspended and they would ask the European Investment Bank to "review" its lending to the country.
The executive branch of the EU proposed to reduce financial assistance to Turkey in the coming year, which was backed by these ministers. They also cautioned that additional measures were being considered to penalize Turkey, which has been negotiating to join the EU since 2005.
Cyprus isn't recognized as a state by Turkey, which claims 44% of Cyprus' exclusive economic zone as its own, as mentioned by Cyprus government officials.