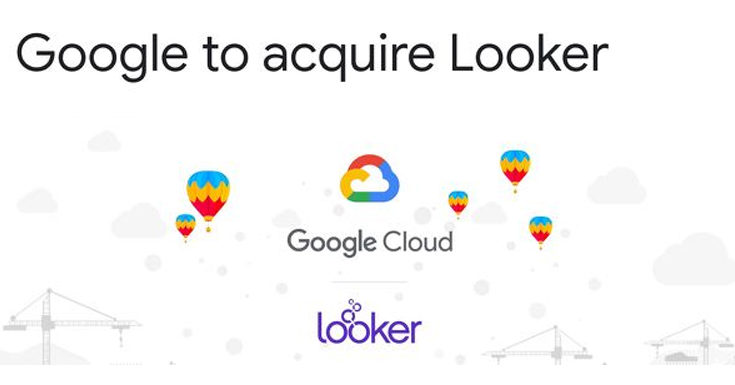 Google announced that it will purchase data analytics firm, Looker, for $2.6 billion in cash, to extend the services provided to its cloud computing users. The news of the acquisition comes amidst the scrutiny of Google and other prime U.S. tech firms by federal authorities like the justice department, which are observing keenly the market share and competition.
But, Google Cloud CEO Thomas Kurian said that he is not worried about the antitrust scrutiny over the firm acquisition, as it includes software rather than data.
The two businesses' current partnership involves the sharing of over 350 customers, as per Alphabet. Google is expected to acquire Looker later this year after the mandatory regulatory approval.
Looker is a huge data analytics platform that will permit Google cloud users to avail the benefit of improved insights about their details, Google's parent organization, Alphabet Inc., said.
Cloud computing helps companies save their data in remote servers managed by businesses such as Microsoft, Google, Amazon, and IBM.
"One of the most important ways we advance Google's mission is by helping other businesses realize theirs," Google CEO Sundar Pichai said in a statement. "We are excited to welcome Looker to Google Cloud and look forward to working together to help our customers solve some of their biggest challenges" Frank Bien, Looker CEO, in a statement, said the organizations together will grow their mission to "empower humans through the smarter use of data"