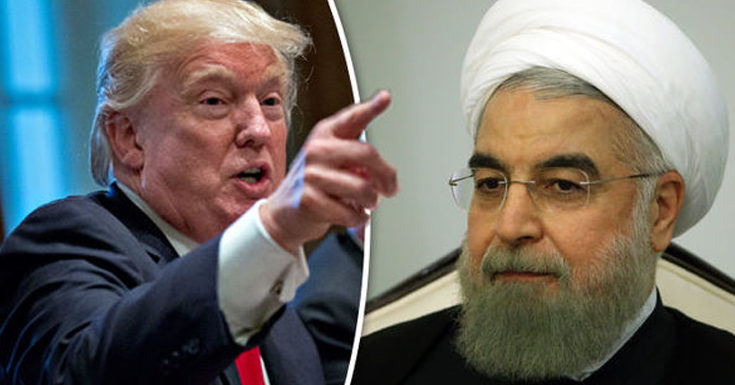 The economy of Iran is expected to slow down after Washington D.C. imposed stringent sanctions last year. U.S. president Donald Trump said that things are uncertain and could change speedily in talks with the Tehran leadership.
"When I became president, Iran was a true state of terror. They still are and were undisputed champions of terror," Trump told reporters prior to holding bilateral talks with French president, Emmanuel Macron, in Caen.
Trump and Macron both emphasized that they do not want Iran to possess nuclear weapons. "I think we do share the same objectives on Iran. We had an accord until 2025 and we want to go further and have full certainty in the long run," Macron said.  
"I understand they want to talk and that's fine, we'll talk" Trump said. "One thing they can't have is nuclear weapons"
Iran's Supreme Leader, Ayatollah Ali Khamenei, stated that Tehran will keep "resisting" the U.S. political and economic pressure and not be "deceived" by Trump's proposal of negotiations. 
"Standing and resisting the enemy's excessive demands and bullying is the only way to stop him," he said, without addressing the U.S. by name.
The U.S. has also accused Iran, without giving evidence, for "attacks" that destroyed four oil tankers off the United Arab Emirates coast last month.
Further, a Japanese government official said that Prime Minister Shinzo Abe will "soon" visit Iran in a move to reduce tension between Tehran and Washington. He avoided specifying the dates.
"We want to preserve this nuclear agreement because we believe it is a good agreement that prevents Iran from acquiring nuclear weapons," German foreign ministry officials Maria Adebahr said; German Foreign Minister Heiko Maas is scheduled to travel to Iran next week.