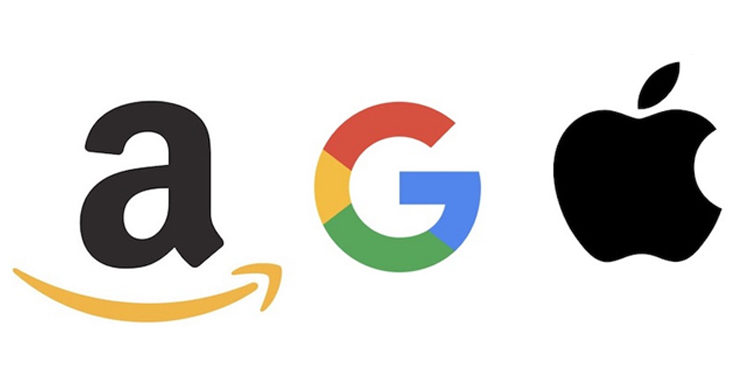 U.S. e-commerce giant Amazon has beaten former hi-tech titans Google and Apple to become the world's most valuable brand, a renowned survey showed.  The market value of Amazon increased by 52.0% to $315.0 billion, Kantar, a global market research agency, said in its 100 Top BrandZ Report of 2019.
Amazon came to the first from the third position to surpass Google, which fell to the third from the first position, with Apple maintaining its second spot. The Seattle-based retail behemoth, established by Jeff Bezos in his garage in the year 1994, grabbed the first position owing to key acquisitions, a disruptive business model, and superior customer services, said Kantar in a statement.
"Amazon's smart acquisitions, that have led to new revenue streams, excellent customer service provision and its ability to stay ahead of its competitors by offering a diverse ecosystem of products and services, have allowed Amazon to continuously accelerate its brand value growth," said Kantar.
"Amazon's phenomenal brand value growth of almost USD 108 billion in the last year demonstrates how brands are now less anchored to individual categories and regions," said Doreen Wang, the global head of Kantar's BrandZ.
"The boundaries are blurring as technology fluency allow brands, such as Amazon, Google and Alibaba, to offer a range of services across multiple consumer touchpoints"
Due to their expertise and consumer experience, these brands are shifting to the business services industry, opening new doors for brand growth.
"Disruptive ecosystem models are flourishing in regions such as Asia, where consumers are more technology-enabled and where brands are integrating themselves into every aspect of people's daily lives"