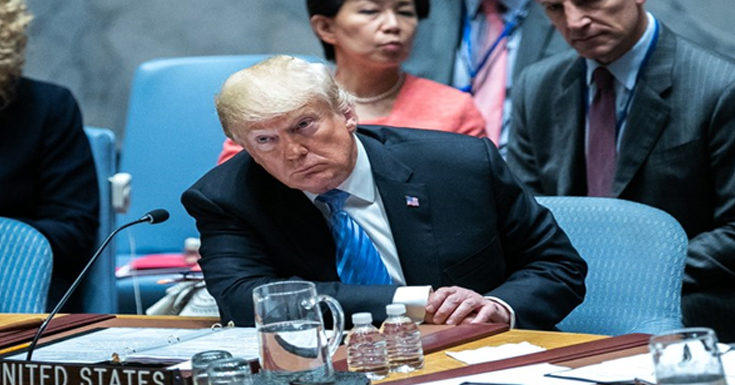 Washington: US President Donald Trump blamed China of making efforts to renegotiate a trade deal that had been already decided after months of attempts and claimed he will not let that happen.
The Trump administration pressed increased tariffs on imports of Chinese products more than $200 billion worth from 10% to 25%. Trump said to reporters that such an action is necessary to make China act on its previous promises.
"Once the tariffs went on, they upped the meeting. It was supposed to take place originally on Thursday. Then, about five weeks ago, they said, 'How about Friday? How about next week?' I said, 'What's this all about?' And I said, 'That's okay, let's — don't worry about it. Let's take in USD100 billion a year.' And we put the tariffs on, we made the statement, and then they upped the meeting. 'How about let's go back to Thursday?'" Trump said, citing the discussion of his administration with China.  
"We cannot have that. So, our country can take in £120 billion a year in tariffs, paid for mostly by China, by the way, not by us. A lot of people try and steer it in a different direction. It's really paid, largely, by China. And businesses will pour back into our country. So instead of making the product, it'll be old fashion way, the way we used to do it. We made our own product.", Trump said advocating his decision.
Trump recapitulated that the US is witnessing a trade imbalance with China, which he will try and ensure does not happen any longer.