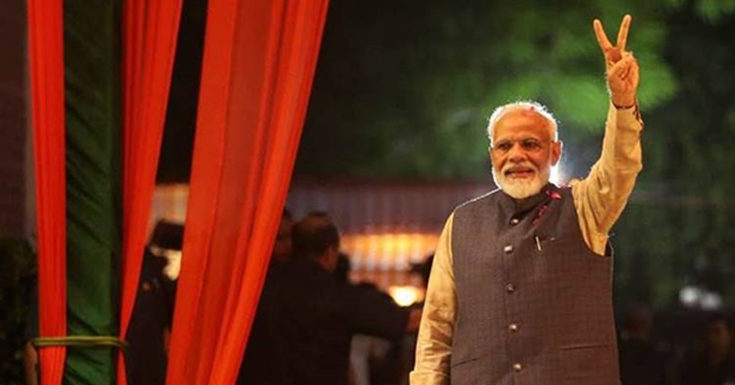 Now, Narender Modi is the leader with the largest populace mandate in the world. US President Obama, who met Modi in Myanmar during the ASEAN Summit in 2014 had said, "This man has the biggest electoral victory of all of us". This has proved to be even more true this time around.
Modi is the only leader to win with majority in a vehemently contested democratic system, which holds a unique equity across the worldwide elite. His friend, Benjamin Netanyahu, who recently won a neck-to-neck election in Israeli to secure for himself a record fifth term, managed a 65-seat majority with support from smaller religious parties. In Japan, PM Shinzo Abe won, but the numbers were quite low. The only other massive victory recently has been of Joko Widodo in Indonesia, while Scott Morrison, who also called Modi to congratulate him, came out with a surprise win in Australia, albeit barely.
In the coming months, Modi will be at G20, G7 and SCO summits, where discussions on global governance will be the foremost agenda. In his earlier term, Modi never backed away from any engagements in the forum; he believes India should become a "leading power", expressing India's aspiration to the world, wishing to make India a part of the global solution. So, we can expect some innovative global ideas to come from Modi soon.