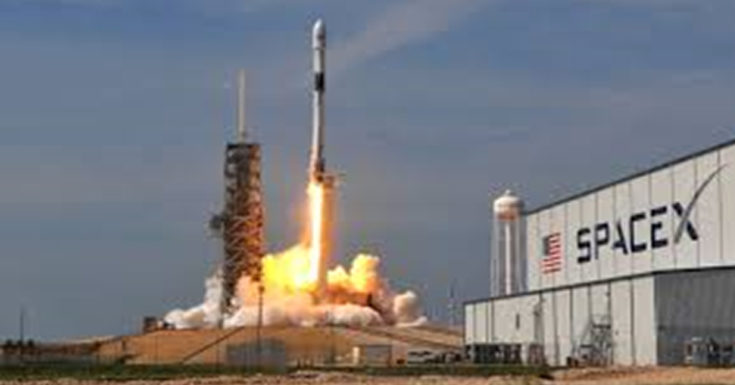 Technology tycoon Elon Musk's SpaceX company released a Falcon 9 rocket from Florida on Thursday to carry the first batch of sixty small satellites into low-earth orbit for his new Starlink internet service. The rocket was launched from Cape Canaveral Air Force Station at around 10:30 [K1] pm local time (0230 GMT Friday), becoming a major achievement for the global business, planned at generating cash for Musk's bigger space ambition.
The release came after two consecutive countdowns for the operation were cancelled — one due to high winds and the other to update the software of the satellites and "triple-check" all systems.
"We think this is a key stepping stone on the way towards establishing a self-sustaining city on Mars and a base on the moon," said Musk, the billionaire entrepreneur who also serves as the chief executive officer of Tesla Inc.
Around 12 launches carrying an equal number of payloads are required to achieve continues internet coverage across the world, Musk said. Musk faces tough competition, as in February, Airbus SE-backed OneWeb launched its own bunch of satellites, while LeoSat Enterprises and Canada's Telesat are also focusing on building data networks.    
Musk said that SpaceX would start approaching customers at the end of this year or next year. As many as 2000 satellites will be released per year, until the ultimate objective of placing up to 12000 in the earth's orbit is met.
---
[K1]Do we have 90 minutes in an hour?